Within the framework of the general leadership's interest in the armed forces to raise awareness and raise the spirit of loyalty and affiliation among university students and in the interest of Ain Shams University to raise the cultural and scientific level and educate its students in various fields of knowledge, the Popular Defense Forces organized in cooperation with Ain Shams University and under the auspices of Prof. Dr. Mahmoud El Metini, The President of the University, Prof. Dr. Abdel-Fattah Saud, Vice President of the University for Education and Student Affairs, under the supervision of Colonel Mohamed Ramadan, Director of the Military Education Department, a visit to the Cairo International Book Fair 2020 and the visit comes under the supervision of the Director of the Military Education Department at Ain Shams University.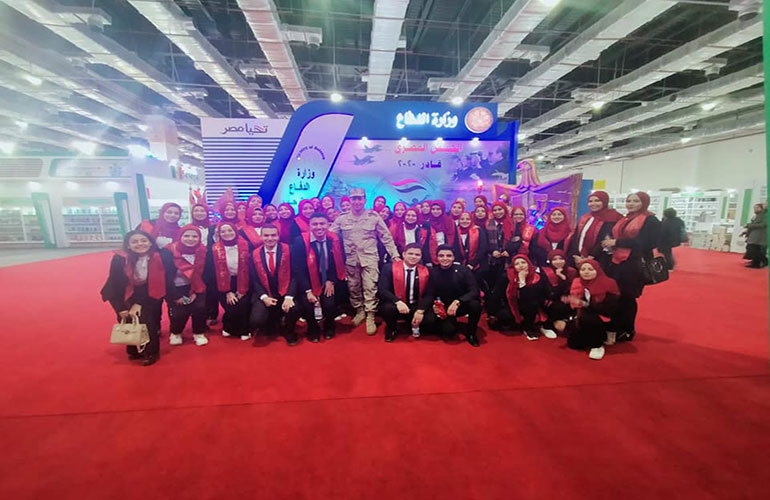 A number of Ain Shams University students flocked to the 51st Cairo International Book Fair, which is organized by the Ministry of Culture at the Egypt Center for International Exhibitions in the Fifth Assembly, during the period from January 22 to February 4, under the slogan "Egypt Africa ... Culture of Diversity". Senegal is the first country in the African continent to participate in the guest of honor of the exhibition, and the late geographer and thinker Dr. Jamal Hamdan was chosen as the personality of the exhibition 2020.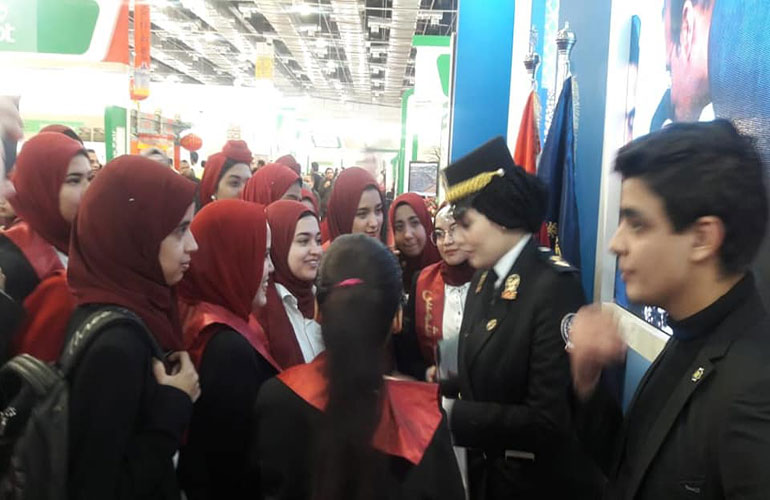 During the tour, a delegation of university students visited the pavilion of the Ministry of Defense, in which the armed forces participate in books, publications, historical and military publications in the exhibition, within the framework of disseminating military and civil sciences and knowledge through the publications of the armed forces that deal with the ancient Egyptian military history.
Students also flocked to the wing of the Ministry of Interior, and the pavilion displays a number of books and studies on criminal and societal issues. It also displays a number of doctoral theses by a number of forensic researchers, along with a presentation of the curricula taught at the Police College, as well as displays some of the medals and awards African officers and delegations.
At the end of the visit, the university students expressed their happiness, praising the exhibition and the efforts made in the current session, in terms of organizing and allocating a special exhibition for the child, and adding a large part for the theater and cinema, as well as the presence of children with special needs.