The students of the Faculty of Computing and Information at Ain Shams University won eight medals (gold, silver and bronze) and two certificates of appreciation, following their participation in the final competitions of the global competition entitled "Huawei Egypt ICT Competition 2019".
The students (Mohamed Ahmed Mahmoud Moslehi, 4th stage, Ahmed Mohamed Seif El Din Mansour, 3rd stage, Bilal Hani Kamal Mokhtar, 3rd stage) won the gold medals. While silver medals were awarded to (Marina Abdul Masih, 4th stage, Bishoy Subhi Naguib Gergis 3rd stage)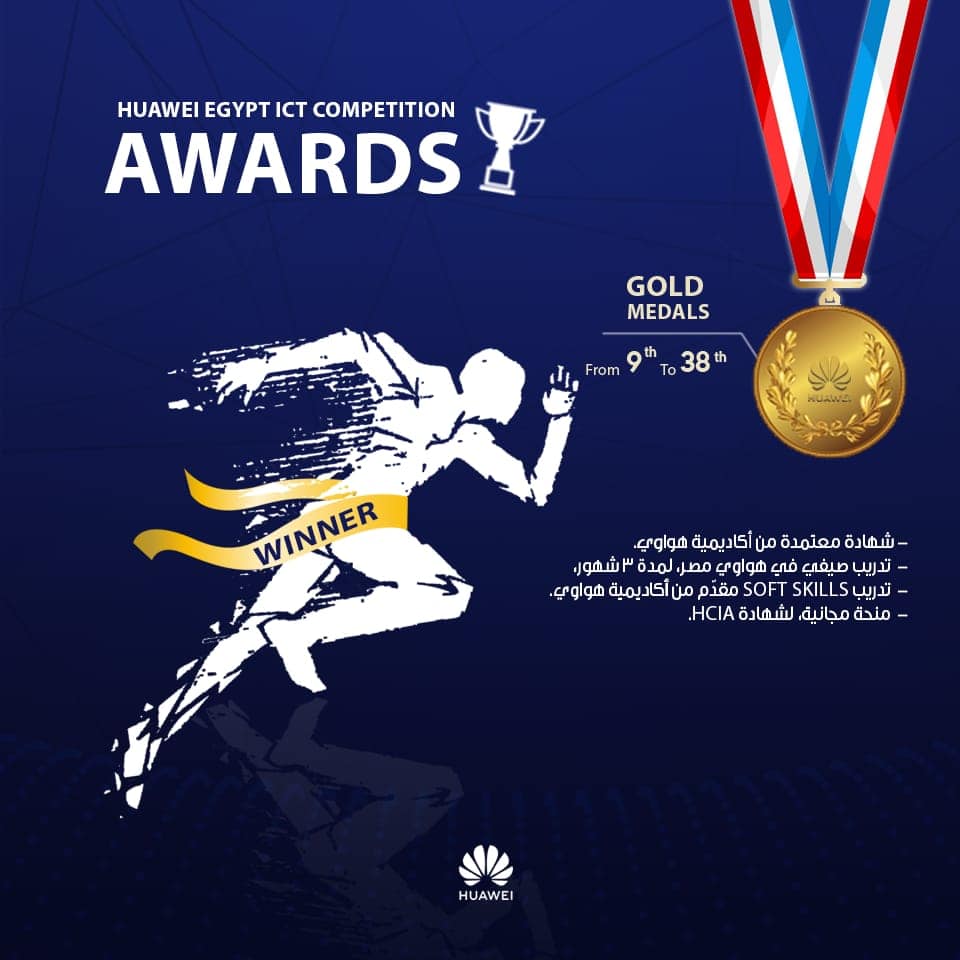 The bronze medals were given to Noura Mohammed Mohammed Shaarawi in the third stage, Mahmoud Gamil Abdul Ghani Ali in the second stage, Mohammad Medhat Mohammed in the second stage, and a certificate of appreciation for the students (Hader Sabri and Heba Massoud in the fourth stage).
Prof. Dr. Nagwa Badr, Dean of the Faculty confirmed that the university supports the participation of its sons in various local and international competitions, pointing out that the university students in general and computers in particular were able to provide the model supervisor for conscious youth able to compete strongly in various forums and events.
She added that computer science and software has witnessed a remarkable development in the last few years, in light of the unprecedented technological revolution that is taking place every day. This requires supporting and encouraging students to keep pace with this development through their active participation in such competitions.
Huawei is scheduled to hold a ceremony to honor the students on Wednesday, April 10, at the company's Smart Village building where Huawei offers several rewards to the customer, including advanced personal skills training and a three-month field training opportunity.